One of the best places to plan a luxury holiday in South India is Kerala, which is popularly known as God's Own Country. If you are planning a trip to Kerala, there is one thing that must experience and that is a Kerala backwater cruise. This is the perfect getaway for people who are looking forward to cherishing nature and want to engage in activities like fishing or just simply want to relax on the sun deck of the houseboat.
Kerala houseboat tour is something that tourists and travellers look forward to and there are a lot of options when it comes to luxury houseboats. Some of the best houseboats in Kerala are considered to be in Alappuzha (or Alleppey) and Kumarakom. Both Alleppey, also known as Alappuzha and Kumarakom are the starting points for the houseboat rides. Both places have something different to offer and thus, it is reasonable for the tourists to get confused as to which one they should choose. There are certain factors that you can take into consideration while considering which one of the ultra luxury houseboats you should opt for. Some of these factors are mentioned below: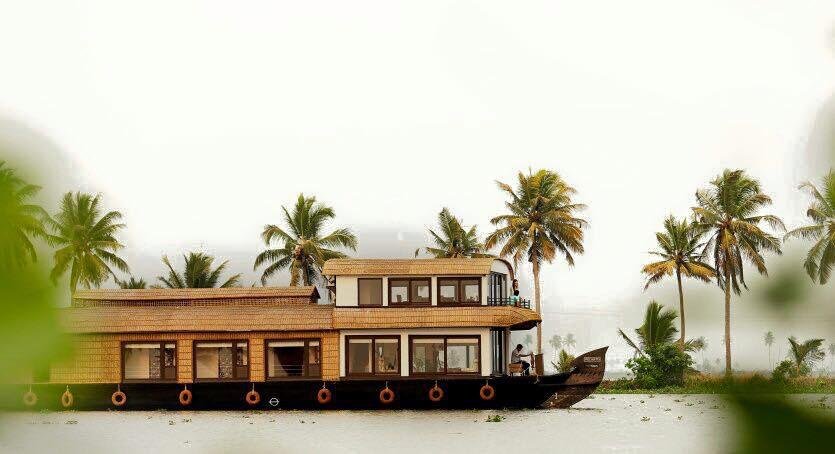 Price
There is a difference in the prices of an Alleppey houseboat and a Kumarakom houseboat. Alleppey or Alappuzha has various kinds of houseboats which leads to a lot of competition among the houseboat vendors there. Thus, the Alleppey houseboat packages are cheaper than the ones in Kumarakom. In Kumarakom, the boats are fewer in number and the ones that are there are mostly premium and ultra luxury houseboats which are on the higher side of the price scale. So, if a person is travelling on a budget, it might suit him or her more to go on a Kumarakom houseboat day cruise than on an Alleppey houseboat day cruise.
Canals and Other Views
Alleppey has more canals in comparison to Kumarakom and  the Alleppey backwater cruise is the most enjoyable when the houseboats go through the canals. But that does not mean that Kumarakom does not have anything to offer. What Kumarakom lacks in canals, it makes up for it in other scenic views like the mangrove-covered lagoons, the paddy fields, and the Chinese fishnets in the sprawling lake. A person feels closer to nature while travelling through the Kumarakom backwaters just as much as Alleppey.
Liveliness versus Peace
A large number of luxury houseboats and canals in Alappuzha make the place buzzing sometimes. The fact that the Kerala backwaters houseboat rates are cheaper in Alappuzha only attracts more people. You look out of your ultra luxury houseboat and you will see several other houseboats around you. On the other side, Kumarakom only has a limited number of houseboats. This makes the place peaceful for the tourists and they are able to relax and enjoy nature. Kumarakom houseboat is suitable for people who are looking to spend quality time with their loved ones, but don't mind the fact that they may not see other houseboats around for quite a while
Variety of Boats
There are a lot of options regarding houseboats available to tourists in Alappuzha. There are small rowboats and also huge and luxurious houseboats like Spice Routes, which has air-conditioned rooms. The situation is such that a tourist might get confused as to which one to choose. Kumarakom, on the other hand, does not provide much variety. All the houseboats look more or less the same. You can often only choose from a one-room boat, two-room boat or a 3-bedroom boat.
Timing
If you want a Kerala houseboat tour during the daytime, then it is advisable to go for a Kumarakom houseboat as it allows you to take in all the beauty of nature and you can enjoy that peaceful time with your loved ones. In case you are looking to stay a night in a luxury houseboat, then it is advisable to go for an Alappuzha houseboat. These have on-board dining and luxury interiors like a hotel. All boats have to dock at night as it is unsafe to be cruising without visibility.
After analysing the various factors, it can be rightly said that premium houseboats in Alleppey and Kumarakom have their own benefits. It is up to you to decide which option you want to go with and the above-listed factors will help you a great deal in making your decision.