There are lots of travellers who likes to experience a destination through its cuisine. Apart from adding a whole new dimension to travelling, the cuisine of a place is certainly the most authentic reflection of local life. Alleppey is not only known for its famous backwater cruises, beaches, temples, snake boar races and churches, but it is also known for its mouth-watering street food snacks and tasty sadyas (meals). Here are some of the dishes to indulge in when travelling to Alleppey.
Kerala Sadya
This is the first thing on the list for a legit reason. The Kerala sadya or a feast, packs in a number of flavours and dishes in one meal, giving a complete orientation to local cuisine. The Kerala sadya is a usually cooked during special occasions. A proper sadya has 28 dishes and is served on a banana leaf. This is one of the highlights for our guests when they stay with us on the houseboat. A sadya is part of the package and is the most loved part. We serve a typical sadya with jaggery chips, banana chips, pickles, red rice and curd, papad, and coconut chutney as condiments. Additionally, there is  ellisheri, pulissery, sambar, olan, pachadi, parripu curry, chor (rice) and more. For the non-vegetarian guests, we add a couple of chicken or seafood dishes on request. This is the best way to enjoy a Kerala sadya, with the stunning backwaters in the backdrop, cruising smoothly on the water and eating a delicious meal.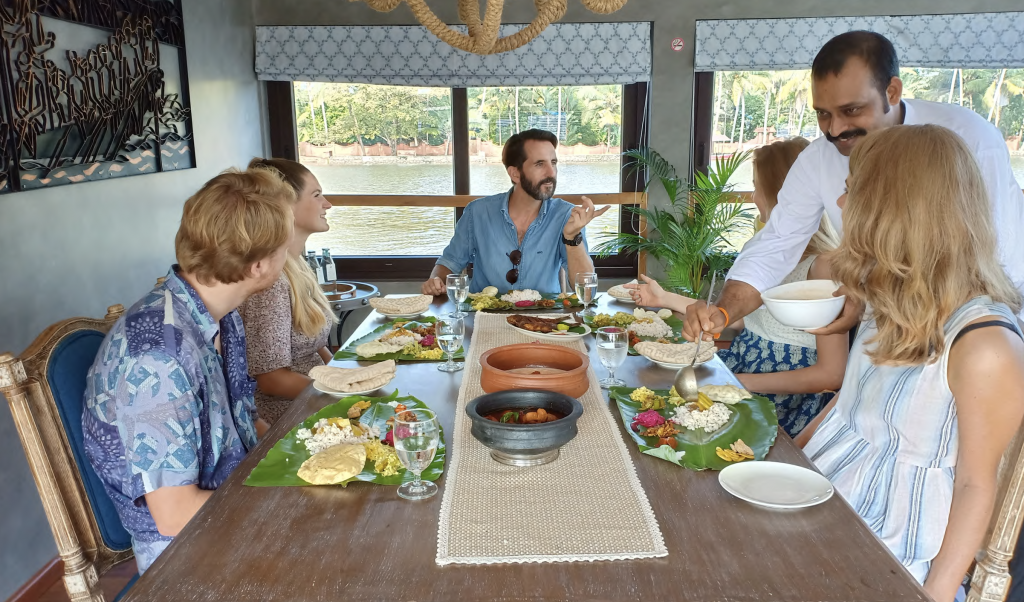 Puttu & Kadala
A staple breakfast dish in all the parts of Kerala, Puttu & Kadala is nothing less than a treat for all the food lovers. Steamed rice powder and shaved coconuts served with spicy curry made out of fresh coconut milk and Bengal gram is served in the mornings with coffee. No matter where you go in Alleppey, this breakfast dish is sure to be available.
Fried or Grilled Shrimp
Being the heart of fishing culture, fresh seafood is always close at hand. If you are a fan then Alleppey with its gorgeous backwaters offers you the freshest of the catch of the day. We at Spice Routes along with local fishermen catch and serve the shrimp either fried or grilled according to the choice of our guest and it is accompanied with coconut oil, turmeric, tamarind, garlic paste, and chillies for enhancing the taste of the dish.
Karimeen Pollichathu
The most special fish preparation of fish across Kerala can be found in Alleppey easily – fresh from the backwaters or sea, and cooked with spices in a banana leaf for that extra flavour. This can be made spicy or easy on the stomach depending on what the guests like. Typically, local Alleppey people like it with some extra punch.
Illanur & Kallu
A mixture of toddy and coconut water Illanur & Kallu are perfect drinks for a hot summers' day. These local beverages are tapped early in the morning or late afternoon by local toddy tappers. Right from watching them climb the tall trees with the help of a rope and bringing down tapped frothy sap to tasting this slightly sour but tasty drink, the experience is a must for travellers.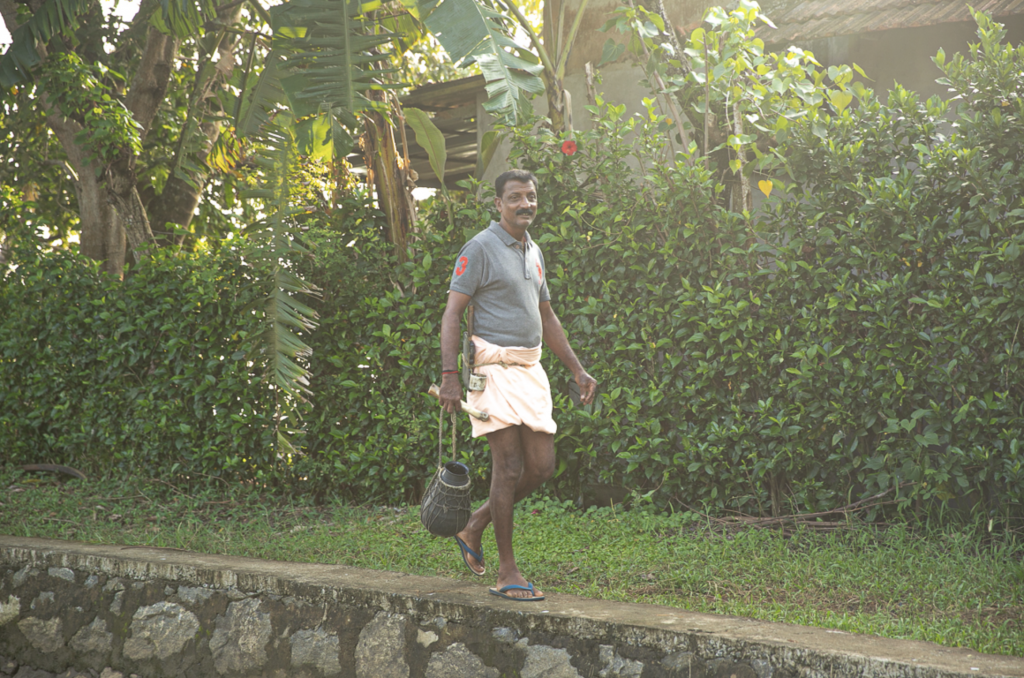 If you are looking for the perfect luxury holiday in South India, Alleppey among others is the ideal destination for you. With ultra-luxury houseboats and great food Alleppey should be your next holiday destination.