Summer is the perfect time to unwind and indulge in a relaxing vacation, and what better way than a Kerala backwater cruise to enjoy the season?
Kerala is known for its breathtaking beauty and picturesque backwaters, making it a popular destination for tourists from all around the world.
With its green landscapes, glittering backwaters, and luxurious houseboats, Kerala offers a unique and memorable holiday experience for all kinds of travellers.
Let's explore the best backwater cruises in Kerala that will make your summer vacation unforgettable.
The Kerala backwaters are a network of canals and lagoons that flow into the Arabian Sea. Covering an area of about 900 km, the backwaters are a unique ecosystem that supports a variety of animal and plant life. The backwaters are also home to many traditional fishing communities, who still use age-old fishing techniques to catch fish.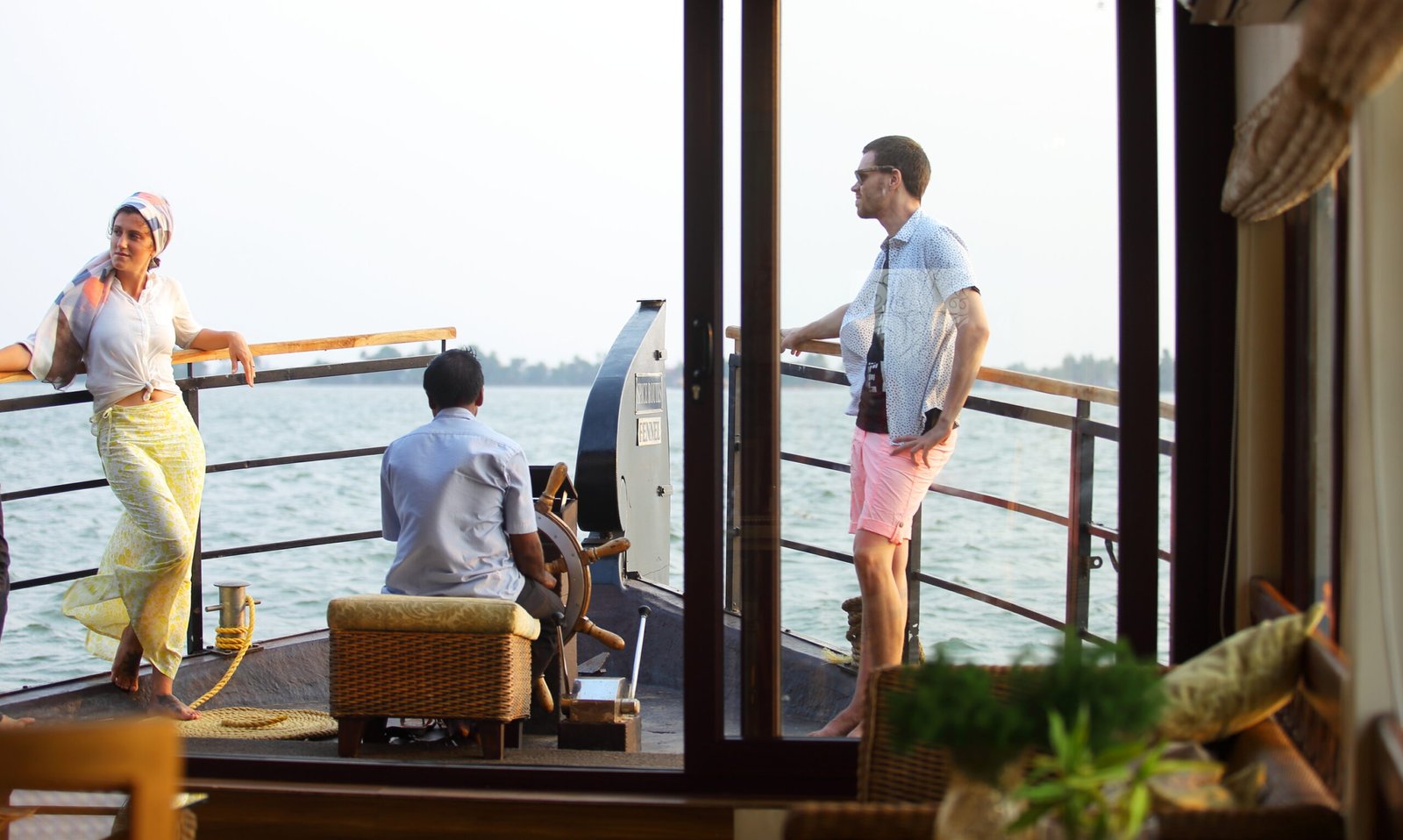 Kerala houseboat cruises are the most popular way to explore the backwaters and get a glimpse of the local lifestyle. The houseboats, also known as Kettuvallams, were traditionally used to transport spices and rice through the waterways of Kerala. Today, traditional houseboats have been converted into luxury houseboats equipped with modern amenities to provide a pleasant and comfortable stay for tourists.
Made from natural materials such as wood, bamboo, and coir and powered by a motor, these houseboats are essentially floating homes, equipped with bedrooms, living rooms, kitchens, and even outdoor decks.
Alleppey, one of the most popular destinations in Kerala, is a beautiful town located on the coast of the Arabian Sea. Known for its natural beauty, Alleppey, also known as Alappuzha, offers a leisure ride in the houseboats along the backwaters or an overnight stay on a houseboat to enjoy the gorgeous views of the surrounding scenery. Alleppey houseboat cruises will take you over the sparkling waters through green paddy fields and lush coconut groves. You will be treated to delicious local meals prepared onboard, watch the sunset from the deck, and you can even try your hand at fishing.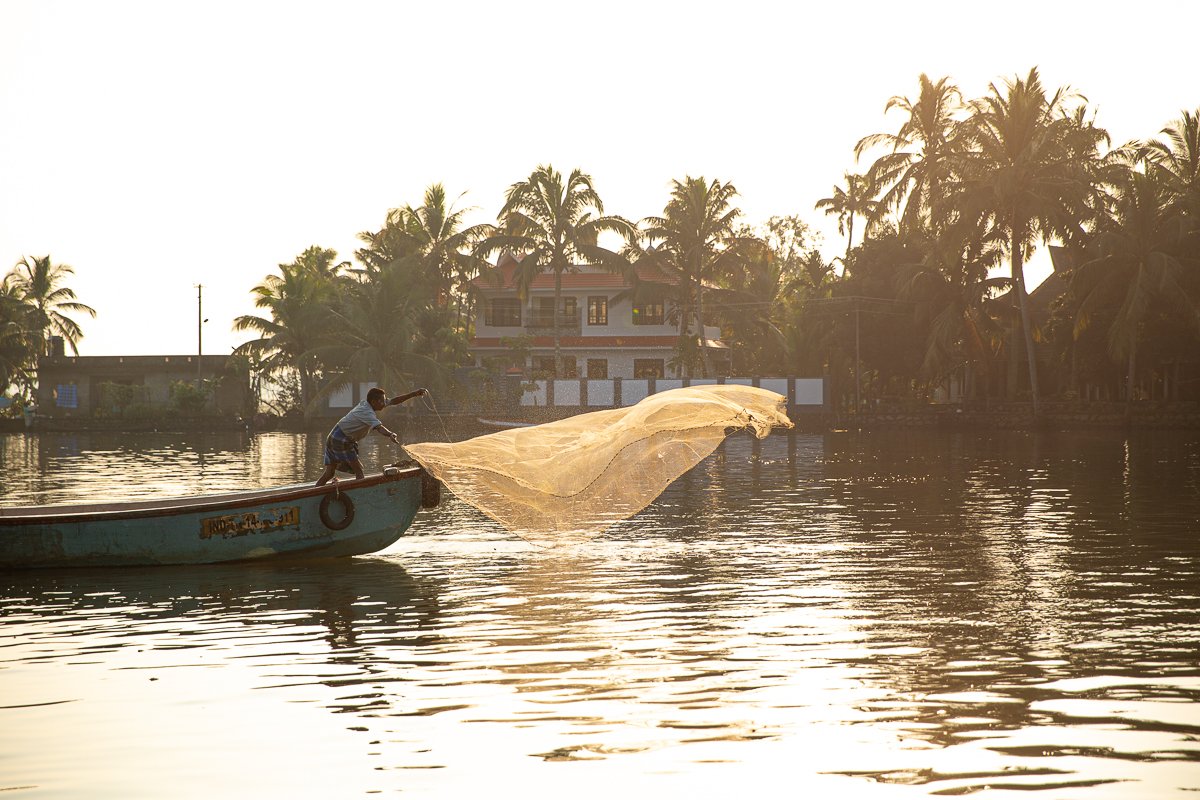 While on an Alleppey backwater cruise, you can also get to visit the local villages to experience their way of life, see traditional crafts being made, and indulge in the local cuisine. The people of Kerala are known for their friendly nature and warm hospitality and will welcome you with open arms wherever you go. In the villages, you get to witness traditional boat-making, coir-making, and toddy-tapping, among a ton of other things. Toddy is an alcoholic drink made by locals from the sap of a coconut tree, and it's a must-try for anyone visiting Kerala.
Another beautiful place to visit in Kerala is Kumarakom, known for its serene and peaceful environment, making it a perfect place to unwind and relax. Kumarakom is a small village situated on the banks of the Vembanad Lake in Kerala. The Kumarakom backwater cruise is another popular choice for tourists who want to experience the breathtaking beauty of the backwaters. The backwaters of Kumarakom are home to a variety of flora and fauna, including birds, fish, and amphibians.
The Kumarakom houseboats are spacious and well-furnished, providing a comfortable stay for tourists. The backwater cruise also includes a visit to the Kumarakom Bird Sanctuary, where tourists can spot different species of birds, such as egrets, herons, and kingfishers. The sanctuary is spread across 14 acres of land and is home to both migratory and resident birds. Apart from the bird sanctuary, tourists can also visit the Aruvikkuzhi Waterfall, which is located about 18 kilometers from Kumarakom. The waterfall is surrounded by exotic greenery and is a popular picnic spot for tourists. Kumarakom is also known for its Ayurvedic treatments and massages. Tourists can indulge in these treatments at one of the many Ayurvedic spas and resorts in the area.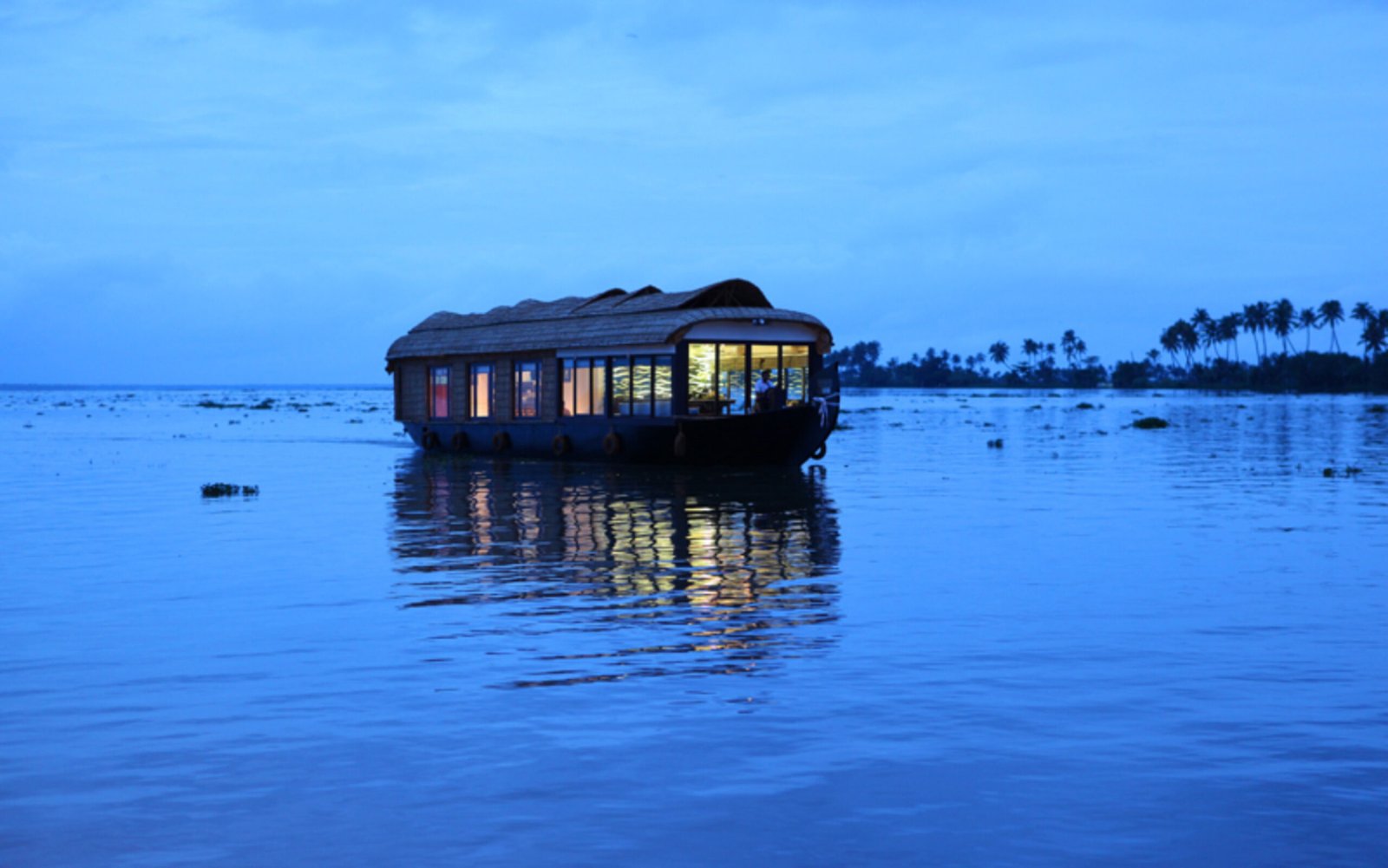 The Kumarakom backwater cruise also includes a visit to the Pathiramanal Island, which is a small island located in the Vembanad Lake. The island is home to a variety of migratory birds and is a popular spot for birdwatchers.
Kumarakom is also famous for its traditional Kerala cuisine, which includes dishes such as appam, puttu, and fish curry. Tourists can enjoy these dishes on board the houseboats during the backwater cruise. The Kumarakom backwater cruise is another perfect way to experience the natural beauty and tranquillity of the backwaters of Kerala. With its serene environment, diverse flora and fauna, and cultural experiences, Kumarakom is a must-visit destination for tourists who want to explore the backwaters of Kerala.
All in all, Kerala offers a memorable and unforgettable travel experience that combines natural beauty, rich culture and warm hospitality. With its diverse attractions, from the serene backwaters of Alleppey and Kumarakom, to its majestic mountains, Kerala is a must-visit destination.
If you're looking for a more active holiday, there are plenty of other activities to enjoy in Kerala as well. You can go trekking in the Western Ghats, which are a range of mountains that run through the state. The Ghats are home to many wildlife sanctuaries and national parks, where you can see elephants, tigers, and other exotic animals in their natural habitat. Another way to explore Kerala backwaters is by cycling through the narrow village roads. You can rent a bicycle and take a leisurely ride through the stunning countryside, stopping at local shops and eateries along the way. The cycling tours will give you an opportunity to experience the local way of life up close and personal.
With its backwaters, houseboats, and lush landscapes, Kerala is the perfect place to start your vacation. So why not plan a trip to Kerala this summer and discover the wonders of this magical region for yourself.