The moniker of 'God's Own Country' for the southern state of Kerala in India is apt for many reasons. Not only is it rife with dramatic views and natural beauty, it is also one of the safest and eco-friendly places in India. Kerala is one of the most popular destinations in India and has been often hailed as 'must see' by top publications like Nat Geo Traveller, Lonely Planet and Conde Nast. It is truly a gem on the Indian travel scape. Of all the things that one can do in Kerala, we have picked the top five travel experiences for world travellers.hitta mer info här
Backwater Cruises
Alleppey is the only place in India which is famous for lush backwater canals. There are other destinations in Kerala and Karnataka that also have backwaters but not the same kind of infrastructure to support thousands of guests in the year. Book the Spice Route Luxury Cruises for an alternative view of Kerala, where you cruise in a luxury houseboat in Alleppey. In fact, our Alleppey houseboat packages include 22 hours of time on the cruise, with all meals and interactions with locals of the town. You can even try your hand at fishing and having the chef cook fresh catch in the onboard kitchen. Find out more about our different houseboats here.
Ayurveda
Kerala is the capital of Ayurveda in India. The ancient holistic healing treatment was born here. Needless to say that authentic, well-thought out and affordable Ayurveda packages are available all over the state. Being the world's oldest medicine system, Ayurveda is known to help many medical conditions. If you don't want to sign up for an entire package for many number of days, at least try an Ayurvedic Massage, which will be custom-designed for your body type.
Gastronomic Experiences
Call yourself a foodie or like exploring destinations with the filter of food? Kerala is the place to visit. From fine dining restaurants, to beach shacks and roadside eateries, Kerala offers a large variety of veg and non-veg cuisines. Being close the sea, the seafood is particularly is great with curry-meen a popular dish. Idiyappam, kadla curry and the traditional feast, sadya, are essential to try. Beef curry and parotta is yet another much loved meal in Kerala. Don't forget to make a highway stop at the chai-kada (tea shop) for a hot and sweet cup to refresh yourself.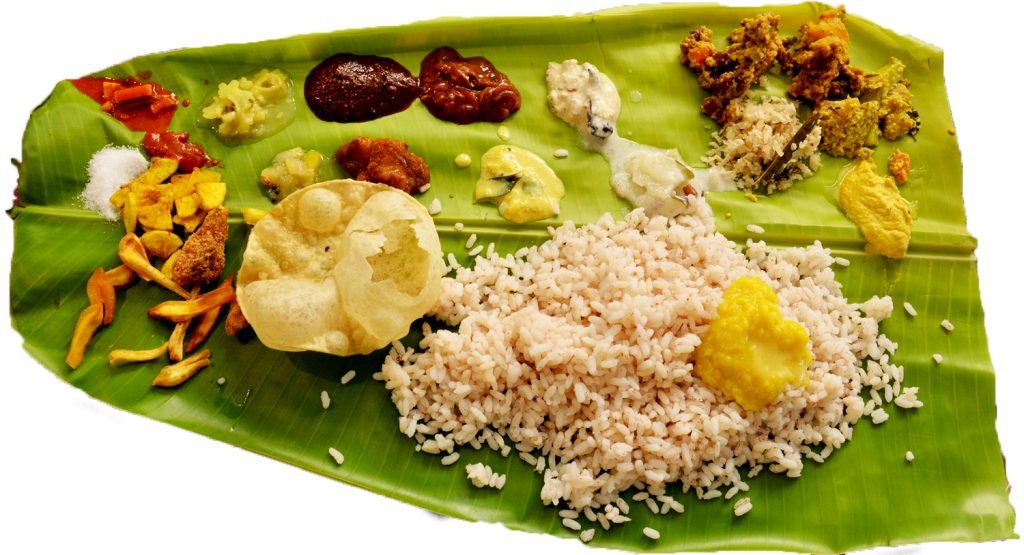 Kalarippayattu
The traditional martial art of Kerala is considered one of the oldest in the world. It is a delight to see acrobatic and athletic warriors take on opponents for mock fights in mud rinks. The training or this starts at a young age and requires extreme athleticism to jump, run and attach. The movements are known as chattom (jumping), ottam (running) and marichil (somersault). Add to this local weapons like swords, daggers, spears, maces, and bows and arrows, and the entire battle is a delight to watch.
Nature's Bounty
Kerala is decidedly one of the greenest states of India, dense with foliage in a thousand shades of green. There are a number of wildlife sanctuaries in Kerala like Periyar, Wayanad, Kumarakom Bird Sanctuary, Eravikulam National Park and others that offer an up close experience with wild inhabitants of the state. Jeep safaris and walking trails in and around the forests is a great way to encounter them. Kerala is blessed with great natural landscapes like the hills of Munnar and Vagamon, the backwaters of Alleppey and the coastal stretch along the Arabian Sea. There are plenty of experiences for the nature lover to dive into.
Festivals
Plan your trip around any of the festivals to get a grip on the local culture scene in Kerala. One of the most famous festivals is the snake boat races, which are usually held during the monsoon season in and around Alleppey. Each village, with a team of 110 rowers competes with others on long traditional 'war boats' which are about 100-140 feet long.
Kerala is definitely one of the top destinations in India to explore, with plenty of mindful experiences involving local culture, cuisine and arts forms.