Kerala is a booming tourist destination with many attractions sprinkled all over the state. With a variety of topographies and experiences, it is one of the top destinations of India for the world traveller.  Of all the things to be done in Kerala, one of the most famous is the houseboat experience in Alleppey. The beautiful and serene backwaters amaze and astound all those who travel to enjoy a luxury holiday in India. With 100's of houseboats plying in the backwaters, there is a need for responsible action by operators so that there is minimum pressure on the natural order of things.
We at Spice Routes take responsible and sustainable tourism very seriously. We encourage all our travellers to travel responsibly to leave minimum impact on nature. Here are some of the initiatives that we proudly follow.
Waste Management
All biodegradable waste from the houseboats is collected after each trip and converted into compost using our large internal aerobin, installed next to a papaya plantation in the premises of out heritage farmhouse. This compost is excellent for soil conditioning at our farm and garden area. The compost is used to make the farm more fertile, adding a boost to our vegetable and fruit garden. We also make sure that the plastic bags that line the dustbins in our houseboats are 100% bio-degradable.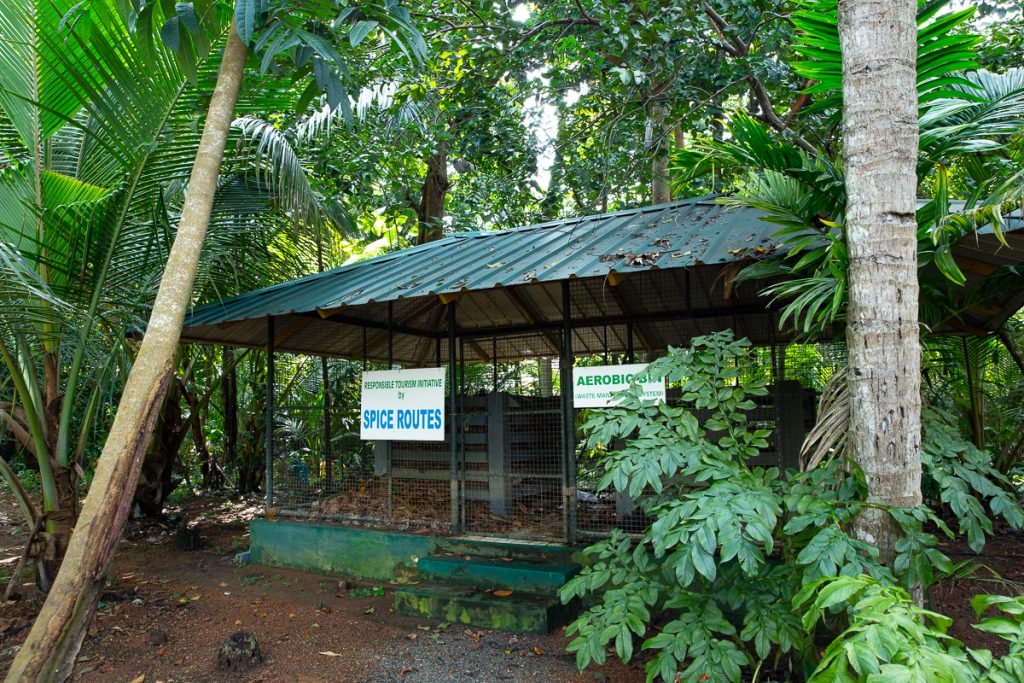 Single-Use Plastic
We understand the damage that plastic can do to the environment, choking up the beautiful backwaters and so pledged to allow only single use plastic since 2016. We give all our guests limitless glass bottles that are filled with purified water on a daily basis with a date stamp, so that they know it is fresh. We even carry glass bottles for them on all our outdoor activities, including the local thin vallams (boats) to explore the canals.
Local Employment
With a strength of over 30 staff members, we ensure that the locals from close by villages get employment and can improve the lives of their families. Most of these people do not want to travel away for work, and can have sustainable livelihoods with us. Apart from the staff, there are others who are supported by tourists. We have been working with several families who give our guests a peek into the local Alleppey life. These are fishermen and their homes that extend the hospitality to showcase local cooking, de-clamming, de-husking coconuts and other glimpses of local life. Apart from having heart-warming conversations with our guests, we make sure that people sharing their lives with our guests are also compensated, this making this an income for their sustenance. We have also been working with a group called Mothers of Kavalam in a nearby village. This initiative was started to support our sustainability efforts in 2019 to replace plastic bags on our houseboats. So a group of women make cloth bags for us, which are then distributed amongst guests,  while giving them sustained livelihood.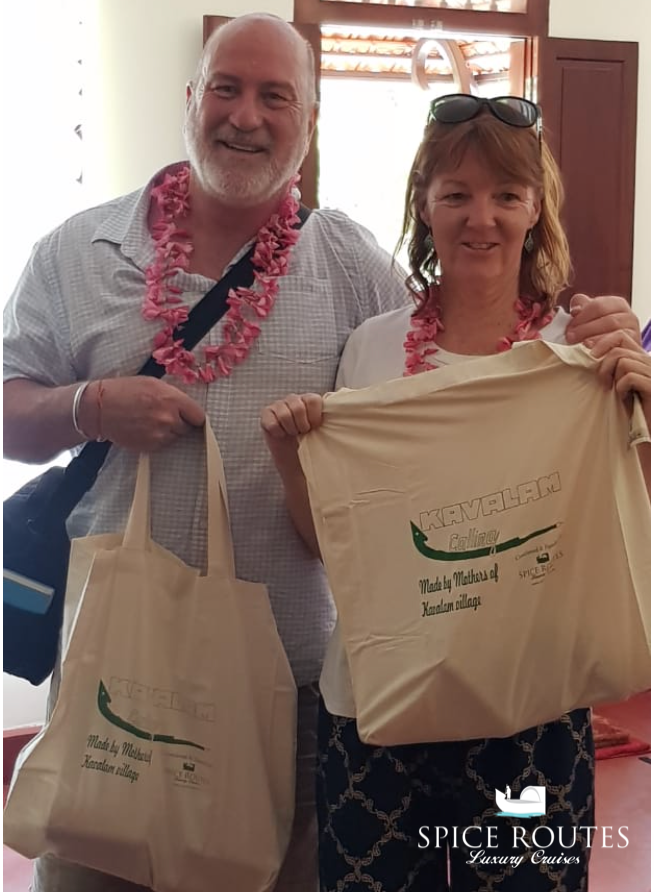 Sourcing Food
Every great Kerala experience must be accompanied by excellent local cuisine. The most delicious food comes from the best of ingredients. We have a sprawling papaya tree farm and a kitchen garden, that allows us to offer fresh and organic food to our guests, packed with local flavours. Since guests are in the heart of the lush Kuttanad region, one can rest assured that the freshest, crunchiest and tastiest food reaches the plate. The chef on board ensures that the level of spices are tempered for guests to enjoy.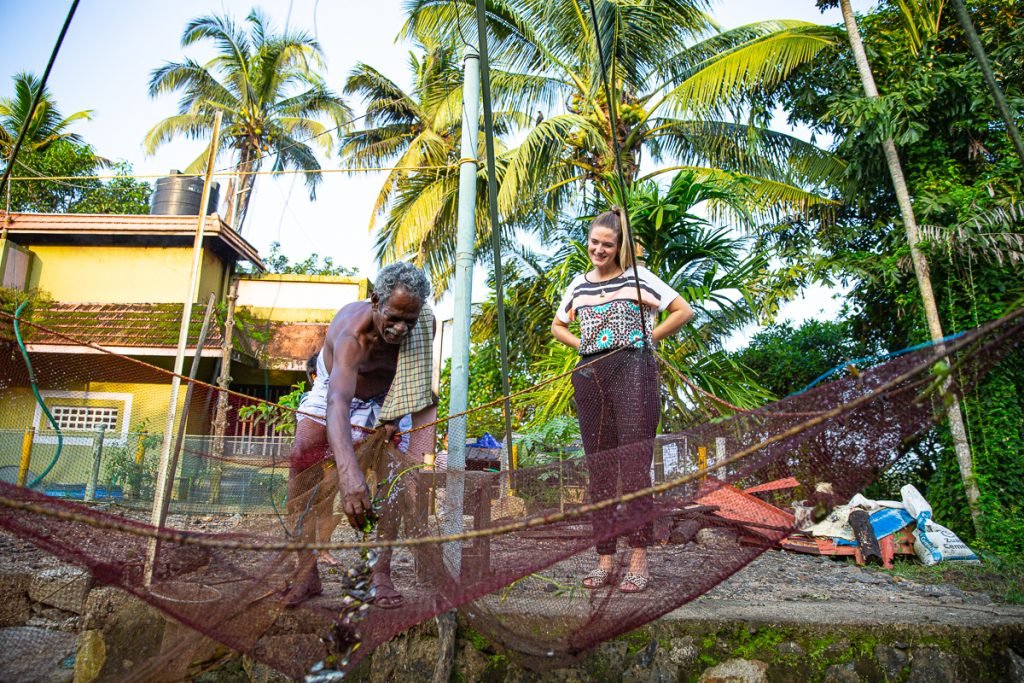 If you are looking for a luxury housing boat experience in Alleppey with love for the environment, look no further. Here, you can truly enjoy a responsible luxury holiday in the heart of the nature.